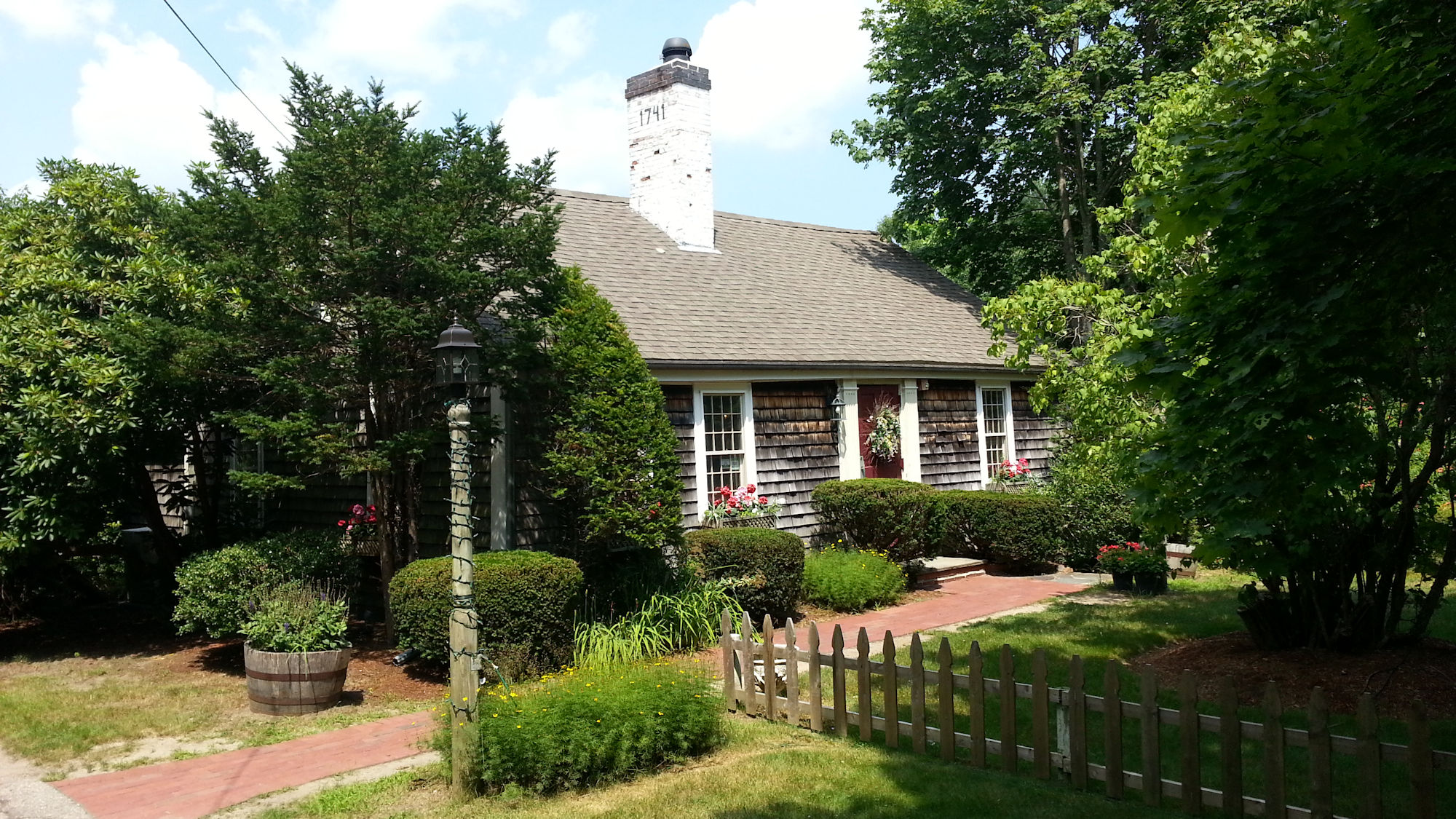 The Sun Tavern
500 Congress Street, Duxbury, MA 02332
Tuesday – Saturday 5 to 9:30
Sunday 4 to 9
Carry-out Available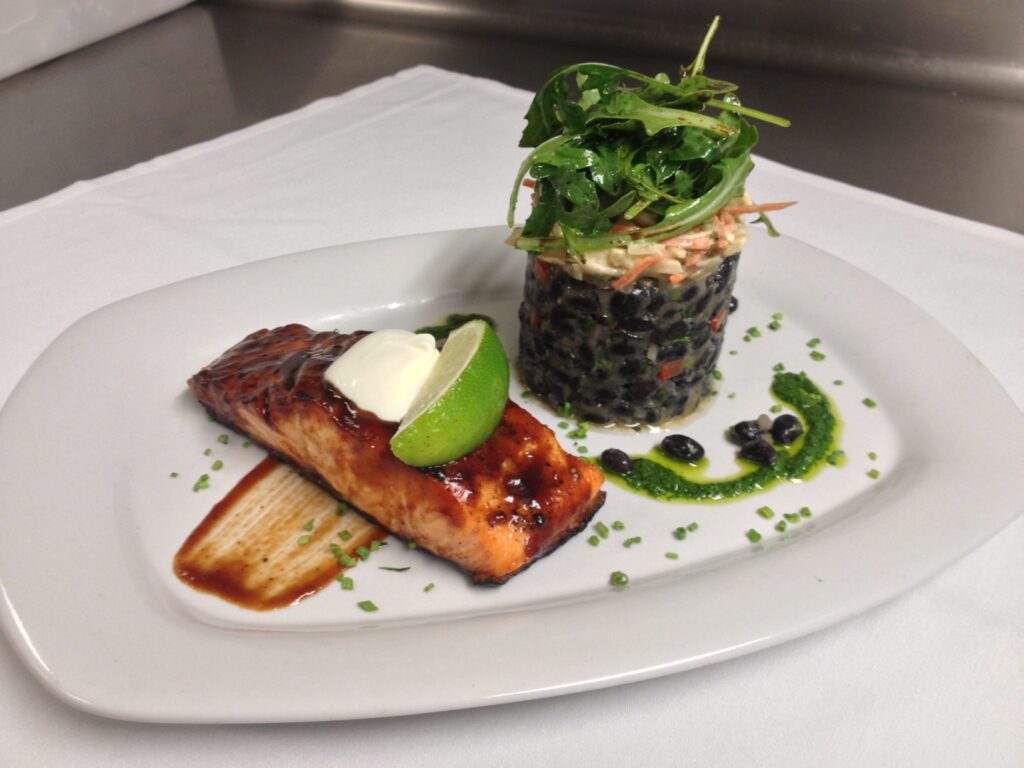 Vast Array of American Cuisine
The Sun Tavern offers a vast array of American cuisine. Listed as one of The Phantom Gourmets "Top 100 Restaurants in New England", you will find cuisine that rivals the finest that Boston has to offer. Awarded the "Gold Plate" by Billy Costa of T.V. Diner and rated "Gourmet Greatness" by the Phantom Gourmet, The Sun Tavern is the place to dine on the South Shore.
Enjoy our Patio Dining
Our outside patio has become the place to enjoy casual dining on the South Shore. You can enjoy cocktails from our bar, one of our appetizers, or order from our full menu.
In the Spring and Summer enjoy the sunset, cool breeze and mother nature. In the Fall our portable heaters help keep you warm while you enjoy the fresh air and secluded loaction.
What a location for your next gathering. Plan your wedding party dinner, wedding reception, funeral reception, anniversary dinner, birthday dinner or bridal shower at The Sun Tavern in Duxbury.
Ask about reserving the patio or dining area for your gathering.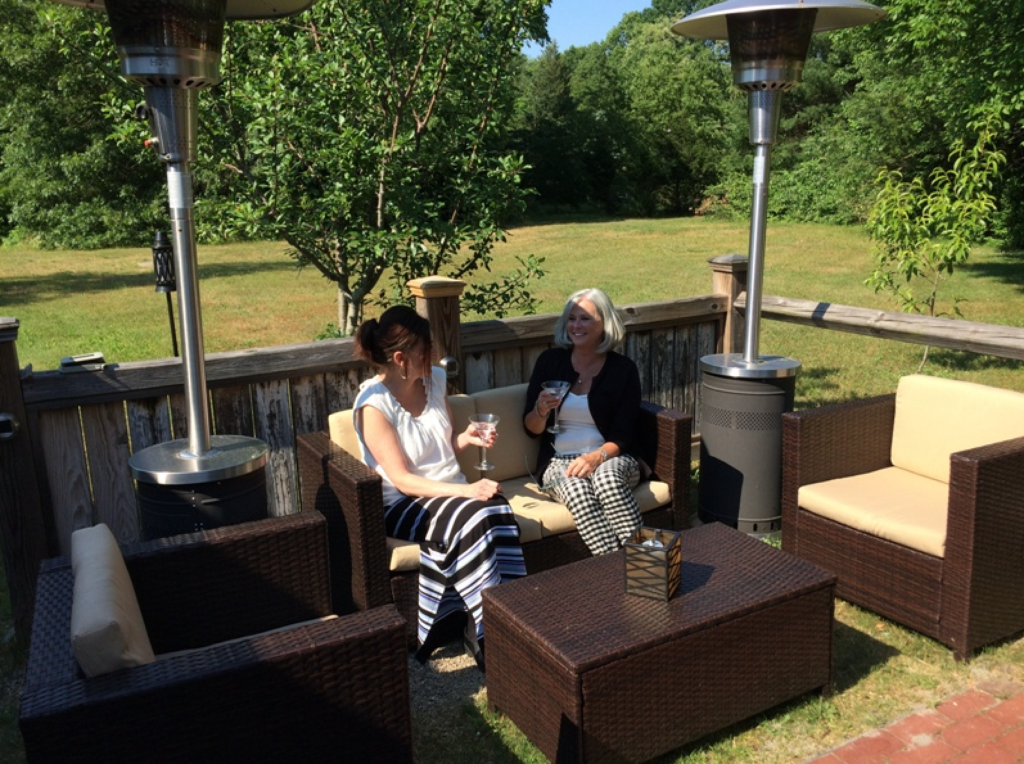 Some of our recent reviews:
Sasha was the sweetest server tonight, so personable and delightful, she even gave my husband a birthday card because she knew it was his birthday tonight!? Sasha went above and beyond to make our time tonight, just perfect! And not to mention the food was on point - we ordered the filet mignon special, salmon, shrimp cocktail and bruschetta! All Absolutely delicious!! Thank you Sun Tavern - we love this place!! ❤️

Deirdre Couchon

Celebrated our 26th anniversary with dinner and drinks at the Sun Tavern. Our filet and tips were cooked to perfection and our drinks were delicious. Our waitress was extremely helpful, knowledgeable, personable and attentive. She made us feel welcome and we left feeling like we had known her for years! We cant wait to go back and when we do, we will be sure to ask for Sasha. Highly recommend!

Jonathan Bond

My favorite restaurant in the area, never disappoints.There's a pretty good variety of dishes to choose from, from sophisticated entrees, to burgers and fish and chips.Meals are prepared at the moment, with good quality and fresh ingredients, which allows modifications and special requests.Even though vegetarian entrees aren't on the menu, (but soups and sides are!) the chef will create a special dish for you if requested. The one in the picture was tonight's dinner: a mix of grains, veggies, and nuts, accompanied by carrots cream.

Lara's Cuisine

Love my New favorite restaurant in my New favorite neighborhood. Food and Service is as good as anywhere in Boston! Steaks as good as any steakhouse in town but not as expensive. Staff makes you feel like your at a relatives house. Only thing I would change is a little bigger on the portion sizes. Go there all the time now!

Paul O'Grady

We had our wedding here yesterday and everything was beyond our expectations. The food was incredible, our outdoor ceremony was beautiful, and they decorated the inside so perfectly. We love it here and will always come back. Thank you to all at The Sun Tavern for making our special day so memorable!

Kelly LeBlanc

After being told so many times that I need to try it... my husband and I finally did. We had the coconut shrimp for an appetizer, which was delicious.. Husband got the tavern burger which he loved and I ordered the shrimp scampi. Truly one of the best shrimp scampi I've had. Wait staff was awesome and my husband loved his margarita!

Kristen Ford-Hernandez

The oyster and beer night was so much fun! Ten of us went to celebrate the patriach's bday! Sun Tavern had an ice filled boat with Island Creek oysters and two very busy shuckers! Great job guys! Many wonderful choices of Laguntas beer served in doggy mason jars we got to take home. House wine was very good. Po boy sandwiches and oyster fritters and many other dishes. It was a success!

Betty Triner

Have not had a bad meal there. Love the menu! Can be tight seatings in the Tavern area and can be a tad noisy but I like the atmosphere anyway. Have been treated SO well by the people there on a number of occasions that this is definitely one of my favorite places to go to.

Mark Wirzburger
The Sun Tavern is an upscale casual fine dining restaurant located just south of Boston in a quaint farmhouse dating back to pre-revolutionary days.
On a country road in the seaside community of Duxbury, The Sun Tavern's warm inviting environment is a reminder of days gone by, with a fireplace sitting area to warm your soul and five separate dining areas to enjoy the company of others.