The Sun Tavern is the perfect spot to host your next event, whether you are planning a Corporate Event, Bridal Shower, Rehearsal Dinner or Family Gathering. We offer a beautiful setting appropriate for 30 to 125 guests.
Available Tuesday thru Sunday 12:00 p.m. to 9:00 p.m. Please contact us for more information.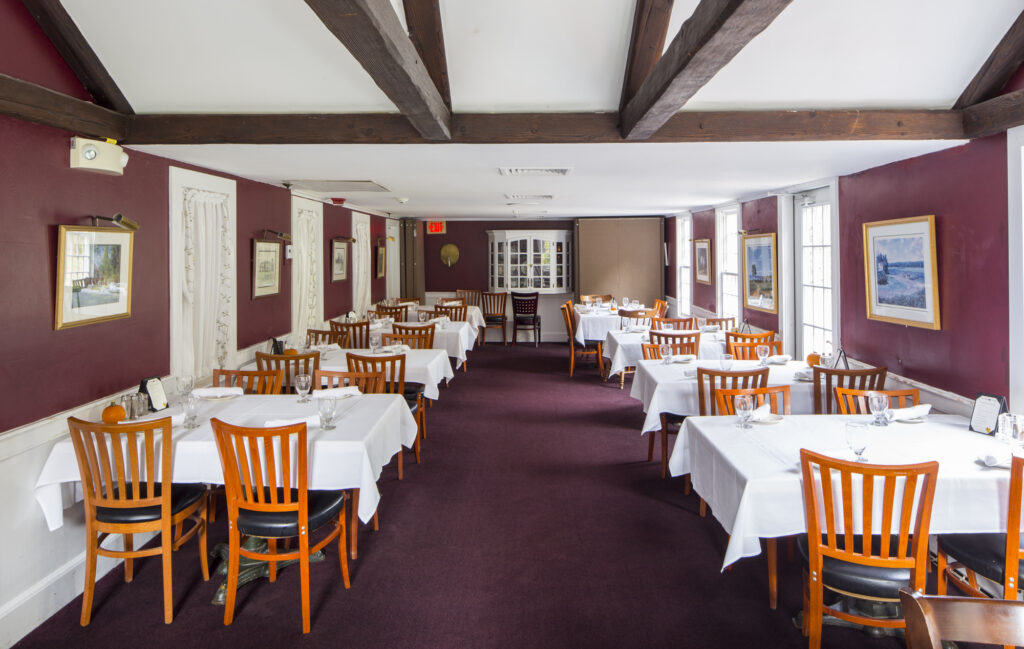 ---
Menu Selection
Our standard function menus offer a wide selection of Sun Tavern's best menu items as well as items selected specifically for special events. Menu choices are very flexible and can be personalized to the needs of your event. Menu selections must be confirmed one week prior to event date.
Please pre-select one or two Appetizers and one or two Dessert selections as well as two to three Entrée selections from one of our 3 Luncheon or Dinner Menu Options. Luncheon menu options are available from 12:00 pm-3:00 pm. Entrées are served with our homemade bread and butter and Chef's selection of starch and seasonal vegetables. We can customize your function with a combination of selections from any of our menu options.
All menu prices are subject to change until deposit is received. The Sun Tavern reserves the right to make reasonable substitutions in the unlikely event the specified item is unavailable.
Guarantees
A final guarantee of the anticipated number of guests must be confirmed a minimum of seven (7) days prior to the event. This guarantee is not subject to reduction and is the minimum the group will be charged for the function. If no guarantee is received, the minimum number of guests estimated on the contract or the actual number of attendees (whichever is greater) will be considered the guaranteed number. The Sun Tavern will be prepared to serve 5% over the guarantee.
Decor
The Sun Tavern Restaurant encourages you to personalize your event with décor appropriate for your special occasion. Our function room is set up in the style of a standard dining room. Tables can be arranged to meet the requirements of your event. Please discuss
table arrangements with your event coordinator.
Fees and Service Charges
A non-refundable $100 deposit is required at the time of booking. This deposit will be applied to the final invoice at the time of the event. One final invoice will be presented for all food, fees and related charges. Open bar orders will be included in the final invoice. Cash bar orders will be paid for individually. We cannot provide separate checks for function events.
The Sun Tavern would be happy to cut and serve your cake for $1.00 Per Person. Champagne Toast $3.75 per Person. Wine Toast Based on Bottles Opened. All prices are subject to 7% Massachusetts Meals Tax and 20% Gratuity which will be added to the final invoice at the time of the event.
Prices are subject to change without notice.