You are at the Sun, so make sure to sign up now and get your loyalty card.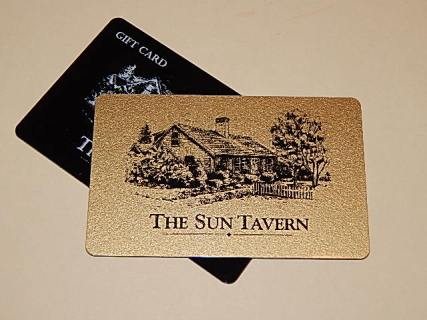 The Sun Tavern Loyalty Program rewards you each and every time you visit us. A drink, an appetizer, or a full meal will earn points that you can redeem on subsequent visits.
You'll also receive gifts on your birthday and anniversary.
To become a Sun VIP and get the details of this great program simply ask Missy at the front desk the next time you are in and she'll sign you right up. You can even use it the night you sign up!
The nicest thing about this program is that it's completely free and we'll do all the work by keeping track of your points.