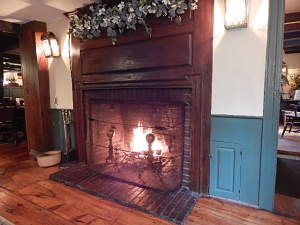 The holidays are the perfect time of year to get together with family, friends, and co-workers to celebrate the year just past and start looking forward to the year ahead.  For a small, intimate gathering or a medium-sized group, we will help you put together the perfect night out.
The calendar is filling up fast so book your get-together today.  We take dinner reservations for parties of 2-16 guests in our dining rooms and for parties of 6-8 in the Tavern.  We accept Tavern reservations for any number on holidays.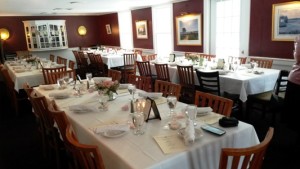 Our Sun Room is available for private parties of up to 50 for a sit-down meal or up to 75 for a cocktail and hors d'oeuvre reception.  We can accommodate parties of up to 28 guests in a portion of the Sun Room with full privacy, or parties of 30 or more in the entire room.  The Goose Room is also available for semi-private dining for parties of 16-22.
Select the Functions tab for more information or to view our function menus.  Contact Us for information and availability.