Mother's Day 2019
May 12, 2019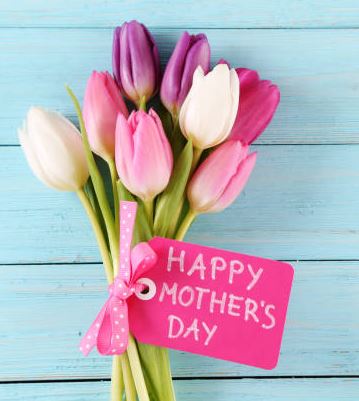 Appetizers
Coconut Shrimp
Tangy Marmalade Dipping Sauce 14
 Crispy Crab Cake, Roasted Corn Aioli, Chili Dressed Frisee 13
Crispy Fried Calamari
Sweet Chili Sauce, Peanuts, Cilantro 11
Chilled Jumbo Shrimp Cocktail, "1741" Cocktail Sauce 14
Island Creek Oysters
House Made Cocktail Sauce, Cucumber White Balsamic Mignonette 14
 Bruschetta
Roasted Tomatoes & Peppers, Fresh Buffalo Mozzarella, Basil Oil 10
Seasonal Soup 4 / 7
New England Clam Chowder
Smoked Bacon, Yukon Gold Potatoes 4.50 / 7
Caesar Salad
House Made Focaccia Croutons, Parmigiano Reggiano, Crispy Pancetta 9
Spring Mix Salad
Cucumber, Grape Tomatoes, Goat Cheese, Mediterranean Vinaigrette 9
  Arugula Salad, Grilled Watermelon, Feta Cheese, Mint,
Oregano Vinaigrette, 9
Before ordering, please notify your server if anyone in your party has a food allergy.
Entrees
Pan Roasted Crispy Half Chicken,
 Chive Mashed Potatoes, House Smoked Bacon, Charred Lemon Pan Jus 23
Spice Rubbed Swordfish,
Roasted Fingerling Potatoes, Watermelon Salsa, Tarragon Beurre Blanc 30
Fresh Cod, Buttered Ritz Crumbs, Roasted Yukon Potatoes,
Citrus Beurre Blanc 24
Pistachio Crusted Atlantic Salmon, Sweet Potato Mash, Smoked Bacon Vinaigrette 25
Roast Sirloin of Beef
Carved to Order, Garlic Herb Crust, Baked Potato, Popover, Au Jus 28
Coffee Rubbed Grilled Certified Angus NY Sirloin
Chimichurri Sauce, Garlic Mashed Potatoes 30
Grilled Certified Angus Petit Filet Mignon
Horseradish Potato Cake, Blue Crab Hollandaise 31
Double Smoked Roast Ham
Grain Mustard Mash, Maple Bourbon Glaze 25
Chicken Piccata
Sauteed Chicken Breast, Capers, Lemon, White Wine Sauce 23
Summer Harvest Ravioli
Artichokes, Corn, Sundried Tomatoes & Mascarpone Cheese, Basil Cream Sauce,
Toasted Parmesan Crumbles 18
We can prepare vegetarian or gluten free meals upon request.  Please ask your server.
For the Kids
Individual Cheese Pizza 6
Chicken Fingers w/Tavern Fries 6
Penne Pasta w/Marinara or Butter Sauce 6